Business Technology Consulting
Rapidly changing technologies are transforming the way business is being conducted. With falling barriers to entry, customer engagement models are changing with more access and choice. In this evolving environment business face complex, dynamic and often confusing choices across the technology landscape. This makes the selection of right platform a daunting task. One wrong decision in choosing the right technology can make a business drag rather than create an asset.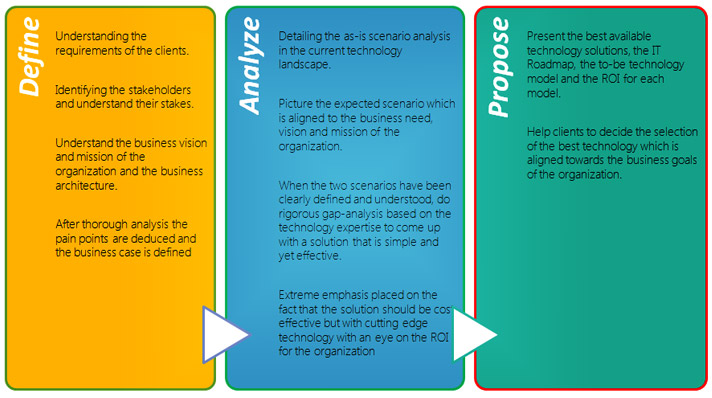 VBSOFT with its deep rooted knowledge base and experience spread across multiple verticals helps clients make right technology decisions. We help design the appropriate architecture and build applications that drive competitive differentiation. Our approach to Business Technology Consulting follows three well defined processes
We strive not to push specific IT solution but give perfect advice to our clients.