Business Intelligence
Business Intelligence helps organizations make better and smarter decisions. Innovations in BI techniques have enabled more people with broad analytic capabilities so that everyone has the relevant information necessary to drive their business. In joint collaboration with various technology partners like SAP, Oracle, IBM etc. we deliver the simplest, easy to use and flexible solutions customized to the needs of the business and aligned to the organizational business strategy of our clients. The capabilities of such system encompass the following features: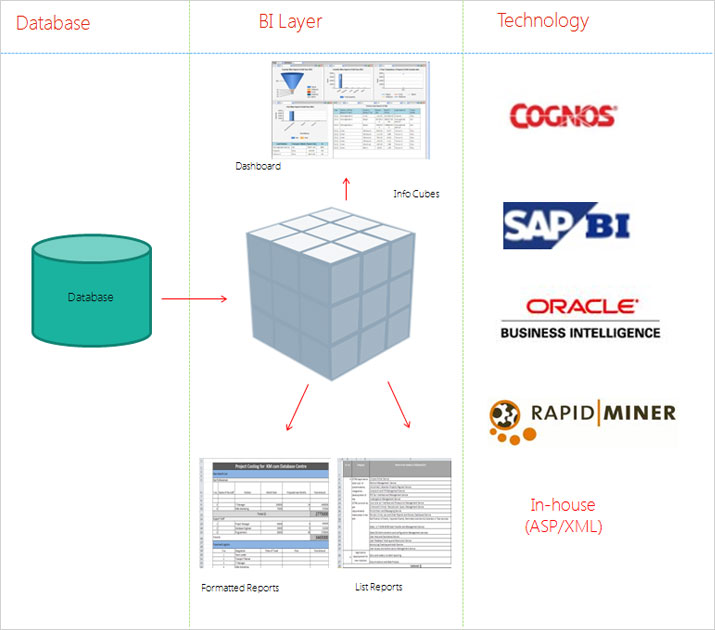 Semantic search based on ontologies
Reporting
Scorecard
Dashboards
We strive to leverage our innovative ideas to turn cost centers in to Business Assets using diverse form of techniques and technologies to bring about paradigm shift in the way of visualizing decision capable data.