Awards & Recognition
Best Software Product Company, Gold, Gujarat, INDIA

2012

BestInnovation by an ICT Company, Platinum, Gujarat, INDIA

2011

Best Innovation by an ICT Company, Gujarat, INDIA

2009
First company in India, which has developed a comprehensive Post/Pre disaster management system. This system got showcased in International Disaster Risk Reduction - Switzerland/China
Developed first of its kind in the world RFID based bus docking system for Bus Rapid Transit System.
Developed first of its kind mobile based agriculture help delivery system in India
Among the few companies in India who have developed emission systems for USA
First company in India to indigenously develop RFID solution for gas dispensing and control
And many more?.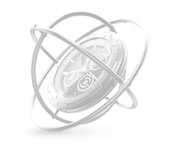 Innovation is the ability to see change as an opportunity - not as a threat
INTERNATIONAL INNOVATION ORIENTED PUBLICATIONS
Book Publication: Bio Rights - The conservation Paradigm for Poverty Alleviation, South Asian Forum for Environment (SAFE).
2011
ITRC11, Universiti Sains Malaysia
2011
IDRC DAVOS, Switzerland
2008
IAIA08 Perth, Australia
2008
IDRC DAVOS, Switzerland
2006
Testimonial
"VBSOFT's combination of domain and functional expertise allows company like ours maximize return on investment, by excelling in the eye of our customers while minimizing costs."

Mr.Sunil Panat,
Manager Marketing,
Intas Pharmaceuticals Ltd

"We selected VBSOFT because of their proven delivery model, access to top technical talent and cost competitive business model."

Mr. D.N. Sharma,
General Manager
Saurashtra Chemicals Ltd.

"As an organization they have been a deep level of integrity which is quite rare and sets them apart. The single most important thing in which they have been most successful is Developing strong long-term relationships."

Dr. L.H. Rao,
General Manager
NCCBM
Contact VBsoft