About us
At VBSOFT, we believe the answer to the biggest problems lies in the simplest of solutions. Precise analysis holds the key. That is why our proficient team follows a stage-by-stage procedure for any solution starting from a thorough problem analysis. What follows is extensive research based on which we generate multiple ideas catering to the business needs of the customer. After the best idea is selected, an activity mapping is done followed by final execution and consistency check-up.
At VBSOFT, we realise the significance of time and give utmost importance to timely execution. At the same time, we believe in always thriving for the quest to deliver 'Nothing but the best' for the tiniest of assignments.
Established in June 2000, VBSOFT started with a vision to deliver unmatched value to our clients, with unflinching adherence to highest standards of ethics, quality, delivery cycle time & service orientation.
Since inception, we focused on developing integrated web based software solutions and delivering IT consultancy services. In course of time, we have enriched our technical expertise through continual process of R&D and innovation and blended it with uncompromising dedication to customers.
With the foresight to look ahead at technology trends and the insight to keep our customers remain in sync with latest technology; the company maintains a strong and flexible synergy, thereby fostering sustained organic growth both in terms of numbers and in the areas of expertise and services.
Leveraging on our knowledge and processes, we offer the most innovative solutions in every business and technology domain. We work on fine-tuned delivery models which are a mix of offshore, offsite and onsite models best suiting the customer's needs, the focus being on shorter cycle times and cost effective solutions.
VBSOFT has successfully used its competencies to deliver high quality, full life cycle and cost effective end-to-end enterprise wide solutions for various verticals by following its well laid out processes and system procedures.
Focus on delivering
Value based software solutions
Web based application development
Working on the business model that
Increases predictability
Reduces cost ? by capturing & monitoring matrices
Enhances customer satisfaction
Allows transfer of knowledge
Committed to Customer Satisfaction through
Quality
Cost effective timely delivery of solutions
Extensive tracking on
Efforts
Schedule variance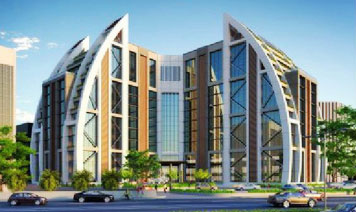 Today, VBSOFT is an ISO 9001:2015 certified products and Services Company with vast experience in handling diverse set of technologies ranging from microsoft, java, enterprise mobility platforms to variety of open source technologies with cummulative experience of hundreds of person years of development and project management experience to bank upon.
We are a young vibrant organization committed to Customer Satisfaction through Quality and cost effective timely delivery of solutions. Our lean organization structure enables us to be flexible to adapt to customer's requirements.
At the same time, our optimized processes addressing pre-sales, development, quality, delivery and support makes us dependable. With our proven set of processes we have a business model that -
Increases predictability
Reduces cost - by capturing & monitoring matrices
Enhances customer satisfaction
Allows transfer of knowledge