Application Maintenance Services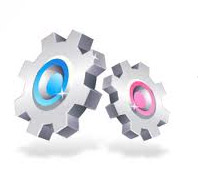 VBSOFT' Business Application services deliver IT-enabled solutions using the Intellectual Property (IP) created at our Centers of Excellence
To attain a competitive edge in a global market, organizations need a completely integrated Enterprise Resource Planning (ERP) system, further connected with Supply Chain, CRM and E-commerce applications. VBSOFT's years of technical experience, domain expertise and a vast pool of seasoned professionals deliver the best-in-class solutions in the industry.
Our systems are trouble-free, allowing organizations to focus on their businesses, enabling them to remain one step ahead of the competitors.
The horizontal and vertical knowledge of our consultants allows us to understand precise need and add value to the business processes, going beyond mere automation of your manual systems. Our project management strengths and impeccable quality standards, testified by ISO accreditation, ensure the solutions are implemented in double quick time. We offer a mix of onsite and offshore development models ensuring lower costs and higher returns on your investments.
Application Development
Our application development services help you face evolving business rules and technology challenges with the help of applications that are tailored to increase scalability and performance of your business processes.
VBSOFT's right mix of proven domain expertise and skills in cutting edge technologies provide the robustness, flexibility, risk management and budgetary benefits to our customers. Our proven application development services cover technology stack from client server applications, object-oriented software, internet or intranet to legacy applications.
We deliver high-quality, flexible applications that are easy to maintain; modular to facilitate enhancements and are reliable, secure and easy to deploy. The well-defined and mature application development process uses complete software development life-cycle (SDLC) from business requirements analysis, application definition, design and development, to testing, implementation and warranty support of the application.
Based on our vast experience, we have mastered innovative development/operational models that will recoup transition costs over the contract timelines:
Waterfall Model
Prototyping Model
Iterative Model
Rapid Application Development
Software Development Life Cycle model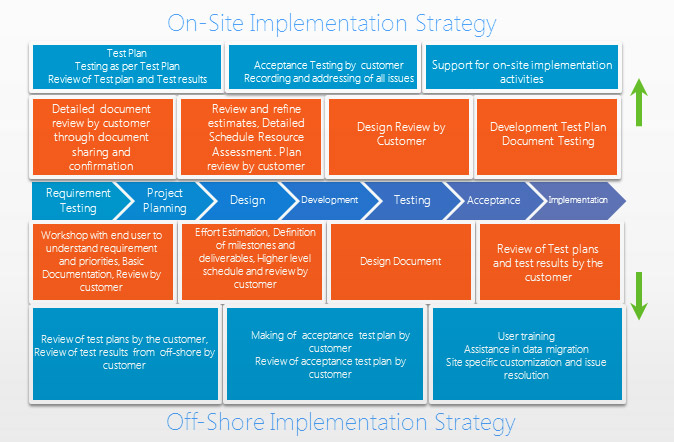 Application Maintenance
Our application maintenance services help you get the best out of your existing IT applications through offshore-ability analysis, maintainability analysis, maintenance and enhancement. Our methodologies enhance the life of your systems, ensure that they evolve with your business, reduce system downtime and help you focus on strategic initiatives by minimizing the time spent on routine activities.
Application Management
Our Application Management services offer a wide range of support services for applications, platforms and technologies:
Application Operations

Includes 24x7 monitoring of applications for availability/performance/capacity, batch monitoring/management. Application service desk includes incident management activities such as incident recording, initial investigation of issues, tracking and escalation management and closure, user administration and service reporting.

Production Support

Involves a detailed analysis of incident, incident resolution and problem management activities such as trend analysis, root cause analysis, known error establishment, creation of RFC and break fixes excluding code changes

Middleware Product Support

Includes product administration activities such as monitoring, user administration, application deployment, patch management and configuration management for application infrastructure: Web servers/application servers, messaging infrastructure, content management etc.
Application Migration and Deployment
We offer solutions that enable you to migrate from your applications from existing IT environment to a more cost-effective IT infrastructure. We analyze your application environment and propose infrastructure, which offers the highest possible performance, manageability, scalability and flexibility, at the lowest cost.
Our delivery model leverages the efficiencies of off-shoring to deliver significant cost savings. In addition, our end-to-end delivery capabilities provide you with a single-point contact, reducing the hidden costs of knowledge transfer and managing multiple vendors.
Our solutions mainly include enterprise migration to Windows technologies across your distributed environment.
We help your servers and IT systems migrate from older Windows versions (NT?), to new platforms such as Vista, XP and Windows 2003. We ensure a smooth deployment, eliminating disruptions to critical support systems and user downtimes, thereby reducing the complexity of deployment.
Architecture consulting, code reuse, application support and data migration are some of the services that VBSOFT offers clients for application migration and modernization. We can support your operations during and after the deployment process through 24x7 helpdesks, remote monitoring and infrastructure management.